At Experian, one of our priorities is consumer credit and finance education. This post may contain links and references to one or more of our partners, but we provide an objective view to help you make the best decisions. For more information, see our Editorial Policy.
Repaying debt can be stressful, and managing multiple monthly payments might not be the best use of your time or money. Consolidating the debt—combining multiple loans into one new loan—can simplify your finances.
Depending on your new loan's terms, you may also be able to save money and decrease your monthly payment amount by lowering your interest rate. The result could be less stress and a shorter runway to your debt-free future.
How Do Debt Consolidation Loans Work?
A debt consolidation loan is similar to other types of loans—you borrow money and repay it over time. The difference is instead of using it to, say, buy a house, you use a debt consolidation loan to pay off other loans or credit card debt.
Some debt consolidation loan lenders make this easier by sending the money directly to your creditors. Others are marketed as debt consolidation loans, but they're like other unsecured personal loans that transfer the money into your bank account. After receiving the loan, it's up to you to follow through and use the funds to pay your other debts.
Another option is to use a secured loan to consolidate debts, such as a home equity loan or cash-out mortgage refinancing. However, using a secured loan to pay off unsecured debt (such as a credit card) can be risky. If you can't afford your secured loan payment, you might lose your collateral—your home in the case of a home equity loan or refinance.
Missing payments on an unsecured loan can lead to fees, hurt your credit and may eventually result in the creditor suing and getting a judgment against you. But you won't be putting your possessions directly at risk. As a result, it may be best to use unsecured personal loans or perhaps a balance transfer credit card to consolidate debt.
Debt Consolidation Pros and Cons
While consolidating your debts can help you manage your money and pay down loans, there are pros and cons to consider:
Pros
If your new loan has a lower interest rate than your current loans, less interest will accrue each month.
Your debt consolidation loan may have a smaller monthly payment than your current combined monthly payments.
Consolidating credit card debt with an installment loan could increase your credit scores.
Your new loan's repayment term gives you a clear timeline for paying off the debt.
Cons
You might not qualify for a consolidation loan with a low interest rate.
Even if you get a loan with a low interest rate or monthly payment, you could wind up paying more interest overall if it has a long repayment term.
Some loans have origination and prepayment fees.
If you consolidate credit card debt and continue to use your credit cards without paying the bill in full, you could wind up with more credit card debt and the consolidation loan to repay.
What to Look for in a Debt Consolidation Loan
As you compare potential debt consolidation loans, there are a few features you may want to focus on to slim down your list of potential lenders.
Loan amount: Do the minimum and maximum loan amounts meet your needs?
Repayment terms: Will the minimum and maximum loan repayment terms meet your needs? A longer term will mean lower monthly payments, while a shorter term could mean repaying less overall.
Preapproval: Can you get an estimate of your approval, loan amount and rates with a soft credit check—the kind that doesn't impact your credit scores?
Origination fee: Do you have to pay a fee when you take out the loan?
Prepayment fee: Is there a fee for paying off the loan early?
The interest rate on a debt consolidation loan is also important in determining whether taking the loan and consolidating your debts make sense. Often, lenders advertise a range of potential annual percentage rates (APRs), but your rate will depend on your creditworthiness.
The rate range isn't particularly helpful as you won't know your rate offer until you apply or get preapproved. However, if you have excellent credit, you may want to target lenders that offer the lowest potential rates.
Also, consider whether you want a loan with a fixed or variable rate. Many lenders offer fixed-rate loans, which give you the certainty of the same monthly payment amount for your loan's entire life. Variable rates often start lower than fixed rates, but may rise in the future.
Top Debt Consolidation Loan Providers
You can find debt consolidation loans from banks, credit unions and online lenders. Here are a few of the top choices, and what you'll want to know about each lender. If you want to receive personalized recommendations based on your credit, try the Experian CreditMatchTM tool.
---
---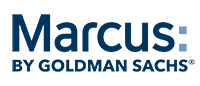 Another fixed-rate loan without an origination fee, Marcus by Goldman Sachs also offers a direct payment option that allows you to send the money to up to 10 credit cards in addition to your bank account. Also, you can request a one-month deferral after making 12 consecutive monthly payments.
Loan amount: $3,500 to $40,000
Repayment terms: 36 to 72 months
Preapproval: Yes
Origination fee: No
Prepayment fee: No